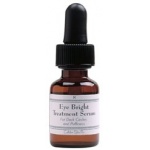 Cellular Skin Rx Eye Bright Treatment Serum (10 ml / 0.33 oz) $27.00 USD Convert
Eye Bright Treatment Serum contains an active pharmaceutical-grade complex of purified soy peptides, oxido reductases, hydrolyzed rice bran extract, and yeast protein in a hyaluronic acid solution. After four weeks of treatment with Eye Bright Treatment Serum, in- vivo clinical tests showed a 35% reduction in dark circles, 31% reduction in puffiness, and a 43% improvement in under-eye skin texture.

1 Review!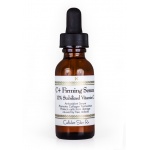 Cellular Skin Rx C + Firming Serum (30 ml / 1 oz) $43.00 USD Convert
This elegant serum, in a glycol base to improve penetration, acts as a powerful antioxidant protecting skin cells from free radical damage due to exposure to UVA and UVB radiation, smoke, and other environmental pollutants. C + Firming Serum stimulates collagen production to firm the skin, correct hyperpigmentation and prevent premature signs of aging.

1 Review!