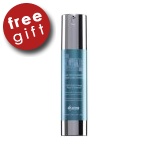 Free! GlyMed Plus Oxygen Deep Pore Cleanser (50 ml / 1.69 floz)

This oxygen packed infusion reaches into the pores and triggers a deep desincrustation process to thoroughly cleanse and purify congested pores, stimulate healthy cell turnover and reveal smoother, radiant skin.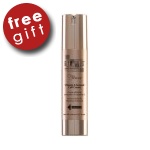 Free! GlyMed Plus Vitamin E-Sensual Cell Cream (50 ml / 1.69 floz)

Cell Science Vitamin E-Sensual Cell Cream is a potent combination of vitamin E and cell protective botanicals that protect against free radical damage caused by UV radiation and environmental assaults. This ultra-nourishing, weightless formula is clinically proven to increase hydration in the skin by 25%.