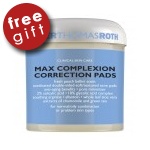 Free! Peter Thomas Roth Gentle Complexion Correction Pads (60 pads)

Cleansing pads exclusively formulated to cleanse skin, remove blackheads, refine pores and reduce the appearance of fine lines.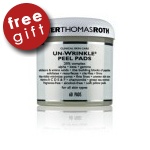 Free! Peter Thomas Roth Un-Wrinkle Peel Pads (60 pads)

Un-wrinkle peel pads 20% complex alpha, beta, gamma exfoliators & amino acids, the building blocks of peptides exfoliates, resurfaces, clarifies, firms, helps visibly minimize pores, fine lines, uneven skin tone, vitamins A, C, D, E & F, chamomile, green tea extracts, fragrance-free, alcohol-free, soft pillow pads for all skin types.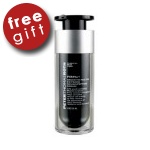 Free! Peter Thomas Roth FIRMx Growth Factor Extreme Neuropeptide Serum (30 ml / 1 floz)

The youth activating serum contains 52% GFx (Growth Factor) NeuroComplex: a breakthrough blend of growth factor, neuropeptides, peptides & other highly effective actives.