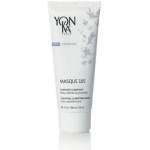 Yonka » Cleansers Toners & Masks


Yonka Masque 105 Dry or Sensitive Normal to Dry Skin (75 ml / 3.3 oz) $48.00 CAD Convert
This purifying mask, with three kinds of clay, detoxes the skin, tightens pores, brightens the complexion and leaves it with an exceptional glow. This mask is recommended for dry or sensitive skin and helps to soothe.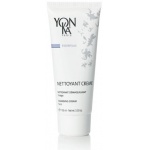 Yonka » Cleansers Toners & Masks


Yonka Nettoyant Cleansing Cream (100 ml / 3.5 oz) $39.00 CAD Convert
Recommended for damaged, dry or sensitive skin types, this comforting and creamy emulsion gently cleanses and removes make-up. Gentle and protective to the skin's natural barrier, this product leaves skin clean, supple and soothed.