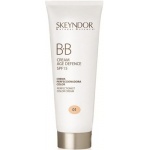 Skeyndor » Anti-ageing
Skeyndor » Moisturizers

Skeyndor Natural Defense BB Cream Age Defence (40 ml) $43.61 USD Convert
Skeyndor Natural Defense: BB Cream Age Defense SPF 15 is a multi-action perfecting cream that gives the face a uniform, natural appearance. It combines multiple treatment and anti-age care functions with the correcting properties of makeup. It contains active anti-wrinkle, anti-oxidant, re-mineralizing and repair ingredients which prevent premature skin aging in the long term. Also immediately, thanks to its touch of colour and the tone correcting pigments, it heightens the skin's natural colour and hides small blemishes such as spots, redness or fine lines.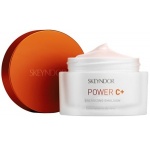 Skeyndor » Oily & Acne
Skeyndor » Anti-ageing
Skeyndor » Power C+
Skeyndor » Moisturizers

Skeyndor Power C+ Energizing Emulsion (50 ml) $67.71 USD Convert
Formulated with one of the most valued active ingredients in dermatology, Skeyndor Power C+ Energizing Emulsion improves the appearance of aging skin with the powerful effects of vitamin C. Loaded with antioxidants, vitamin C helps reduce photoaging, which includes dryness, slower cell regeneration and oxidation caused by free radicals. With the Energizing Emulsion, skin is better hydrated, collagen production is increased and skin is protected from everyday environmental aggressions, leaving you with an even and radiant complexion!