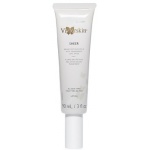 Vivier » Eyes & Sun Protection

Vivier Sheer Broad Spectrum SPF 45 (90 ml / 3 floz) $57.00 USD Convert
Sheer Broad Spectrum SPF 45 is a silky, soft and weightless pharmaceutical-grade sunscreen. It contains a unique combination of UV filters that provide a broad spectrum UVA and UVB protection, powerful antioxidants and silica which gives it a sheer, soft-touch texture. It spreads evenly onto the skin and dries quickly, leaving no residue. Ideal for all skin types, even post-procedure.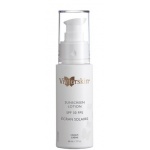 Vivier » Eyes & Sun Protection

Vivier Sunscreen Lotion SPF 30 (60 ml / 2 floz) $37.00 USD Convert
Optimal for all skin types including oily or acne-prone skin this medical grade water-based facial sunscreen provides true broad-spectrum UVA/UVB/UVC and SPF 30 protection in a light, sheer formulation that absorbs quickly into the skin. This elegant formulation is ideal for daily use and may be used alone, under makeup, on compromised skin post-procedure or with photosensitive medications. .

Formerly called Daily Moisturizing Shield.