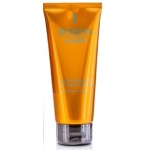 Juvena Sunsation After Sun Shower Gel (200 ml / 6.8 floz) $38.26 USD Convert
For well-groomed, revitalized and refreshed skin. This mild shower gel with aloe vera and panthenol lavishes sun-soaked skin with valuable moisture and helps it to relax. It gently cleanses your skin, allowing you to enjoy a refreshing and invigorating shower. Prepare to be pampered by the wonderful scent of summer, and enjoy a very special shower experience! For pure, revitalized and refreshed skin.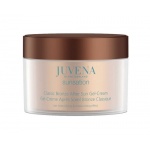 Juvena Sunsation Classic Bronze After Sun Gel-Cream (200 ml / 6.8 floz) $75.74 USD Convert
For radiantly smooth skin and an intensive, long-lasting tan. This luxurious gel cream relaxes sun-kissed skin, lavishing it with intensive and valuable slow-release moisture. The gentle shade makes your skin look wonderfully fresh immediately, and deepens your tan at the same time. The enchanting summer fragrance and subtle shimmer on your skin pamper you with a very special skin care experience. Smooth, radiant and summery-fresh skin.