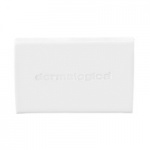 Dermalogica Clean Bar (142 g / 5 oz) $21.04 USD Convert
A soap-free, acid-balanced cleanser in a convenient bar form. Fortified with Licorice Extract and Allantoin to help soothe skin, and Lactic Acid, Oat Kernel and Retinol to help exfoliate. Tea Tree, Lavender and a complex of botanicals maintain bar purity during use. Ideal for the most sensitive of skins, and for those who currently wash with traditional soap bars that are too high in skin-aggravating alkalis. Travels easily in a gym or travel bag.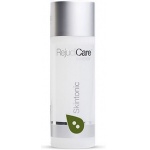 Rejudicare Skintonic Refreshing Toner (150 ml / 5 floz) $34.74 USD Convert
Skintonic is a unique alcohol-free toner that gently lifts away dead cells, cleanser residue and other skin debris. Formulated with rare ingredients found only in deep oceans, it delivers optimal protection for sensitive skin, prevents potential irritation and leaves the skin clean, refreshed and ready for the next step.