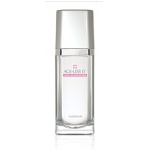 Cellex-C Ageless 15 Skin Signaling Serum (120 ml / 4 oz) $535.00 CAD Convert
AgeLess 15 Skin Signaling Serum is an exciting innovation in skincare technology that introduces a truly new approach to the maintenance of youthful looking skin. Whereas Cellex-C is focused on topically replenishing the levels of vitamin c (an essential component of the skin's production of healthy collagen), AgeLess 15 has a deeper focus. That focus goes right down to the ground substance of the skin, to what is called the "extra-cellular" gel.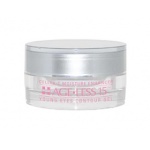 Cellex-C Ageless 15 Young Eyes Contour Gel (15 ml / 0.5 oz) $129.00 CAD Convert
A sky-blue, glistening, cream-like gel containing proprietary plant complexes, peptides and essential oils. All specifically chosen for their exceptional ability to restore a smooth, moist, natural fullness to the complete eye area. Young Eyes Contour Gel helps recreate a youthful looking eye contour by adding fullness to the cushion of skin just beneath the brow bone while smoothing fine lines, wrinkles and "crows feet".