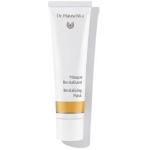 Dr Hauschka Revitalising Mask (30 ml) $61.00 USD Convert
In just 20 minutes, Revitalising Mask offers soothing care and deep renewal for all skin conditions. The appearance of redness or blemishes diminished, pores are visibly refined and skin appears more even and toned. Skin glows with a healthy radiance.

Formerly called Dr Hauschka Rejuvenating Mask.

5 Reviews!