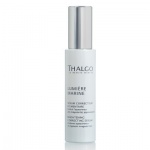 Thalgo » Brightening & Rejuvenating

Thalgo Lumiere Marine Brightening Correcting Serum (30 ml / 1 floz) $132.00 CAD Convert
Rich in Brown Algae Extract and brightening agents, this serum acts simultaneously on dark spots and on skin irregularities. After 7 days, the skin is smoother and the complexion more luminous. After 28 days, dark spots seem less visible, and the complexion looks brighter and more even.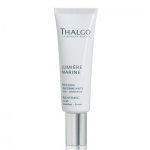 Thalgo » Brightening & Rejuvenating

Thalgo Lumiere Marine Brightening Fluid (50 ml / 1.69 floz) $117.00 CAD Convert
Rich in Brown Algae extract and enriched with a shield to protect against oxidative environmental stress, this fine emulsion helps to prevent and fight dark spots. The skin gradually becomes smoother, the complexion brighter and more even, becoming naturally more luminous.