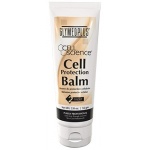 GlyMed Plus Cell Protection Balm (59 ml / 2 floz) $31.00 USD Convert
Cell Protection Balm is an all purpose repair balm and skin shield that glides on and soothes the skin. It is excellent for post peel and laser procedures, in addition to soothing extra dry skin, itchy skin, chapped lips, or skin irritated by rashes, scrapes, insect bites, and small burns.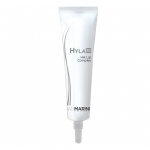 Jan Marini » Antioxidant & Marini

Jan Marini Hyla3D Ha Lip Complex (14 g / 0.5 oz) $66.95 USD Convert
Hyla3D Lip uniquely combats the visible signs of aging to the lip and surrounding skin. Multiple forms of Hyaluronic Acid hydrate the skin, advanced peptides help enhance volume and firmness for improved definition and contour, and retinol and DMAE work together to soften and reduce the appearance of fine lines and wrinkles around the lips.