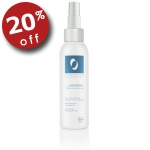 Osmotics » Cleansers, Toners & Exfoliants


Osmotics Blue Copper 5 Cooling Moisture Mist (180 ml / 6 floz) $38.00 USD

$30.40 USD

Convert
This cool, blue, calming mist increases the skin's natural moisturizing factors to dramatically boost hydration and moisture retention. This refreshing moisture infusion plumps and smoothes fine lines and wrinkles while rejuvenating dry, dull, tired skin for up to 24 hours.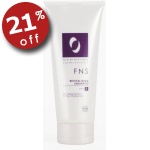 Osmotics FNS - Step 1 - Revitalizing Shampoo (180 ml / 6 oz) $24.00 USD

$19.00 USD

Convert
Revitalizing Shampoo – step 1 in the FNS system – is an anti-aging, volumizing formula that gently cleanses and nourishes thinning, fine or weak hair. This mild, anti-aging formula was designed without sodium lauryl sulfates, which dry and irritate hair and scalp.