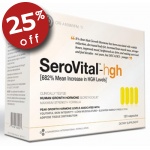 SeroVital-hgh (120 capsules) $99.00 USD

$74.00 USD

Convert
Scientists have finally developed an affordable oral formula that encourages the pituitary gland to increase growth hormone production at a more youthful rate, naturally, without dangerous drugs or synthetic hormone injections. It's called SeroVital™-hgh. And it just might change your life.

We do not ship SeroVital-hgh to Canada.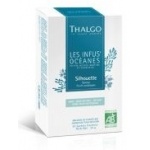 Thalgo Infus Oceanes Refining Infusion (20 sach.) $15.70 CAD Convert
Maintain a trim figure! Green Tea, Meadowsweet and Fucus brown algae are known to promote weight loss and body drainage. By drinking 2 infusion teas a day, in addition to a suitable diet, Thalgo Les Infus'Oceanes Bio Refining Organic Infusion will help you rediscover a more slender figure.