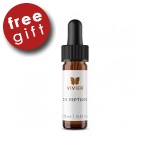 Free! Vivier Vitamin CE Peptide Serum (TRIAL SIZE)

Formulated with pharmaceutical grade Vitamin C (L-Ascorbic Acid USP), Vitamin E and a unique peptide combination this patented medical grade serum helps bring damaged skin back into balance. This ultimate serum helps reduce the appearance of fine lines and wrinkles as well as damage and inflammation, leaving the skin looking visibly rejuvenated.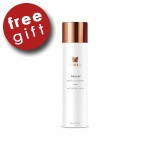 Free! Vivier Hexam Gentle Cleanser (150 ml / 5 floz)

HEXAM® IDS Moisturizing Skin Cleanser contains Hexamidine, a proven antimicrobial ingredient to fight against bacteria. It is formulated in our unique and advanced skin retention system (IntraDermal System "IDS"®) that is equally effective in the presence of abundant oily skin.