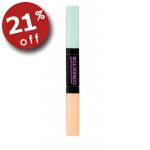 Amazing Cosmetics Corrector (6.31 g / 0.22 oz) $29.00 USD

$23.00 USD

Convert
The pros' secret weapon, AMAZINGCONCEALER® Corrector instantly neutralizes under eye circles, dark spots and skin discolorations to give you a perfectly balanced and more even complexion. Enriched with vitamin E and cucumber fruit extract, this multi-purpose, highly-concentrated corrector depuffs, softens, and soothes skin as it conceals and corrects. Formulated with ceramide NP which boosts skin renewal and Sodium Hyaluronate which helps the skin retain more of its own moisture, so your complexion looks, feels and stays hydrated. In three color-correcting shade combinations that address every, unique skin tone.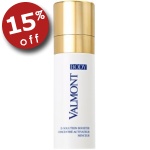 Valmont Body Time Control D. Solution Booster (100 ml / 3.3 floz) $158.41 USD

$134.69 USD

Convert
Thanks to its groundbreaking combination of state-of-theart ingredients (caffeine, forskolin, destocking complex, draining complex, etc.) in high concentrations, D. SOLUTION BOOSTER works in synergy against the phenomena responsible for bulging and cellulite. When applied, the skin becomes intensely fresh and gives the impression that the body is immediately toned.