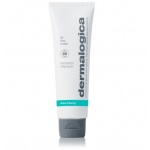 Dermalogica Active Clearing Oil Free Matte (50 ml / 1.7 floz) $57.67 USD Convert
Broad Spectrum sunscreen helps prevent shine and skin aging on oily, breakout-prone skin. Lightweight, ultra-sheer formula contains an advanced blend of Zinc Gluconate, Caffeine, Niacinamide, Biotin and Yeast Extract. Oil absorbers help maintain an all-day matte finish, preventing shine without any powdery residue. Sheer formula provides defense against skin-aging UV light.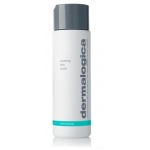 Dermalogica Active Clearing Skin Wash (250 ml / 8.4 floz) $42.34 USD Convert
Foaming cleanser helps clear skin and reduce visible skin aging. Salicylic Acid, a Beta Hydroxy Acid, stimulates natural exfoliation to help clear clogged follicles and smooth away dullness that contributes to visible skin aging. Menthol and Camphor help cool the skin. Contains extracts of Balm Mint, Eucalyptus and Tea Tree. Skin is left clean and prepped for optimal absorption of Active Clearing treatment ingredients.