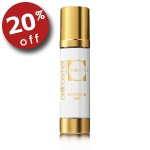 Cellcosmet » Intensive Treatments


Cellcosmet CellEctive CellLift Cream Light (50 ml / 50 g) $592.95 USD

$474.36 USD

Convert
A restructuring and densifying ultra-revitalising cellular emulsion with Stabilised Integral Cells (30%) and Expert Hyaluron and Volufill complexes.
Smooths the appearance of wrinkles, protects, moisturises and revitalises the skin. Improves resilience, elasticity, visibly firms the skin and restores the complexion's natural radiance.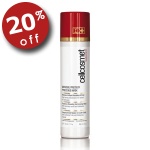 Cellcosmet » Cleansers, Toners & Masks


Cellcosmet Precious Mask (100 ml / 3.9 oz) $194.34 USD

$155.32 USD

Convert
Precious Mask Radiance Revealer Harmonising Cream-Gel Mask with precious earth and Edelweiss extract.
Complexion revealing, refining skin texture, harmonising, densifying, anti-aging.