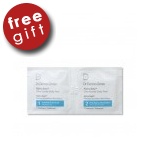 Free! Dr Dennis Gross Alpha Beta Ultra Gentle Daily Peel (1 treatments)

Dr. Dennis Gross' daily peel, designed for sensitive skin, contains three gentle acids, anti-agers, and soothing botanicals to exfoliate and nourish fragile skin and combat three common signs of aging: uneven skin tone and texture, fine lines and wrinkles, and enlarged pores.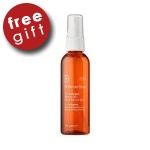 Free! Dr Dennis Gross C+ Collagen Perfect Skin Set & Refresh Mist (88 ml / 3 floz)

This antioxidant-rich treatment and setting mist works triple duty to boost your natural radiance and healthy-looking complexion. From morning to night, the spray protects, hydrates, and refreshes your skin, so your makeup works better for you.