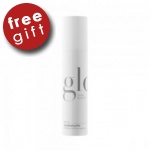 Free! Glo Skin Beauty Conditioning Mist (118 ml / 4 floz)

This nutrient-rich toner contains probiotics, vitamins and minerals to balance, hydrate and soften while optimizing the effectiveness of your skincare regimen. A powerful blend of antioxidants and emollients combats dryness while supporting overall skin health. Prepares skin to evenly absorb products applied after.

Previously known as glotherapeutics Conditioning Tonic.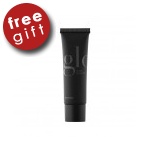 Free! Glo Skin Beauty Face Primer (30 ml / 1 floz)

Creates an even, ideal canvas for foundation by filling in fine lines and large pores, so that foundation goes on looking porcelain smooth. This translucent primer is a staple, because itís recommended for all skin types, except excessively oily, it works with all skin tones and can be applied under any Glo Skin Beauty foundation.