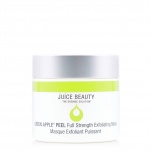 Juice Beauty » Serums, Peels, & Treatments




Juice Beauty Green Apple Peel (Full Strength Treatment) (60 ml / 2 floz) $48.00 USD Convert
Exfoliate with our patented, bestselling, potent alpha and beta hydroxy acid peel that delivers spa grade exfoliation, revealing a brighter complexion while firming the skin and reducing the appearance of fine lines, wrinkles and hyperpigmentation for optimum age-defying results.

1 Review!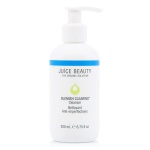 Juice Beauty » Cleansers & Toners



Juice Beauty Blemish Clearing Cleanser (200 ml / 6.75 floz) $24.00 USD Convert
This refreshing blend of certified organic, antioxidant-rich cherry and lemon juices, purifying botanicals and soothing cleansers will gently remove impurities to clarify and balance, while protecting skin's natural moisture.

Formerly Juice Beauty Cleansing Gel.