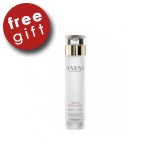 Free! Juvena Miracle Boost Essence (30 ml)

Essential moisture and activation of skin functions - the first step towards improved, smooth skin. Discover this elixir to support your skin's youthfulness and treat yourself to a new, pampering skin care routine.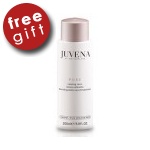 Free! Juvena Pure Cleansing Calming Tonic (200 ml / 6.8 oz)

For skin that needs a very mild cleansing finish; normal, dry & sensitive skin. This calming alcohol-free face tonic with soothing water lily Extract and the unique Vitamin Prepare Complex gently removes residues of cleansing milk or foam while maintaining skins moisture. Gently cleansed and soothed skin. Perfectly prepared for the care products to follow. Skin compatibility approved by dermatologist.