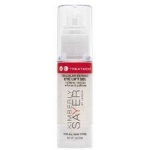 Kimberly Sayer Cellular Extract Eye Lift Gel (30 ml / 1 oz) $40.00 USD Convert
This light, non greasy eye gel delivers an instant eye lift – creating an increased youthful and toned appearance. Easily absorbed, it binds moisture at the cellular level, to leave skin soft and smooth. Contains patented "Plant Pseudocollagen," Plant Oils, and Squalene (derived naturally from olives) to gently protect skin against dehydration. Ideal for use under make-up.

1 Review!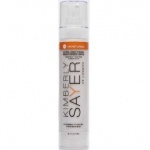 Kimberly Sayer Ultra Light Facial Moisturizer SPF30 (120 ml / 4 oz) $34.00 USD Convert
This lightweight, protective day cream is easily absorbed and won't clog pores or cause breakouts. It contains Lemon Oil to detoxify the skin, minimize oil production and dry up acne and zits. Broad Spectrum, with mineral sunblocks to protect the skin from harmful UVA/B rays. Ideal for use under make-up.