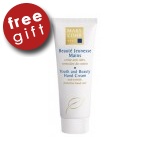 Free! Mary Cohr New Youth Hand Cream (75 ml / 2.5 oz)

This cream is highly regenerative and provides active protection against assaults from the elements (cold, wind). Pigmentation spots fades. Your hands will be smoother and lighter-coloured. It will look younger day after day.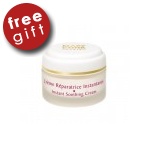 Free! Mary Cohr Instant Soothing Cream (50 ml)

On a day-to-day basis, this cream works wonders on the driest of skins, which it instantaneously provides with long-lasting nourishment. The skin is repaired and natural defences are reinforced. Skin irritations (caused by the sun, cold, burning feelings, peeling, flakiness, etc.) are soothed. The skin is soothed, and it then feels soft and comfortable.