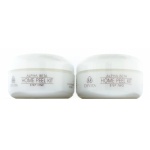 DeVita 2 Step Home Alpha Beta Peel Kit 3% (2 items) $39.95 USD Convert
The DeVita 2-Step Alpha Beta Home Peel Kit is designed to exfoliate your skin, removing the most outer layer of dull dry skin, revealing your new healthy skin. The peel will also even out your skin tone, minimize the appearance of fine lines, give you a healthy glow, minimize enlarged pores, and improve the overall texture of your skin. Use as part of your weekly skin care. Our peel has no down time and should be used weekly for optimal results.

Formerly called DeVita Alpha Beta Peel Kit 3%.