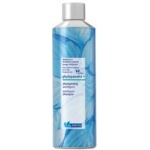 Phyto Phytopanama Daily Balancing Shampoo (200 ml / 6.7 floz) $23.00 USD Convert
This frequent use shampoo formulated with patented ingredient Progénium®, balances a scalp that's suffering from oiliness. Quillaja bark extract gently cleanses and regulates sebum production while essential oil of juniper berries purifies the scalp for beautiful, healthy hair.

Also known as Phyto Phytopanama+ Intelligent Shampoo. Item received may vary from the image shown.