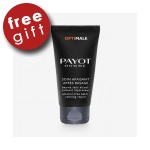 Free! Payot Optimale Alcohol-Free Balm Calming Repairing (50 ml / 1.6 floz)

Calming and repairing, "Soin Apaisant Après-Rasage" hydrates skin, reducing razor burn. Trace elements: iron + manganese. Benefits: this alcohol-free balm is enriched in calming agents (aloe vera, liquorice, allantoin) and protective vitamins (E, PP, B5).

Replaces Payot Optimale Soothing After Shave Care (50 ml)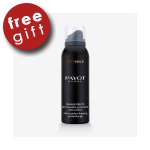 Free! Payot Optimale Rasage Precis Ultra Comfort Foaming Gel (100 ml / 5 floz)

Protective and ultra-comfortable, "Rasage Précis" gel improves razor glide, protects the skin and prevents irritation. Its formula is enriched with protective vitamins E, PP and B5, derived from soothing liquorice extract and moisturising agents.