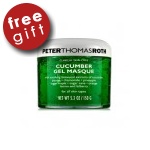 Free! Peter Thomas Roth Cucumber Gel Masque (150 g / 5.3 oz)

Refreshing, cooling, moisturizing and calming gel helps soothe dry, irritated skin. With extracts of cucumber, papaya, chamomile, pineapple, sugar maple, sugarcane, orange, lemon, bilberry, aloe.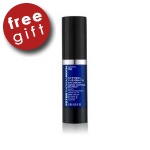 Free! Peter Thomas Roth Retinol Fusion PM Eye Cream (15 ml / 0.5 floz)

Potent concentration of microencapsulated retinol at 1% helps encourage the skin's renewal process for a more youthful appearance to the delicate eye area. Microencapsulated Retinol delivers a gentle, sustained release of potent Retinol over 8 hours to help increase skin smoothness, reduce the appearance of darkness due to pigmentation, fine lines and wrinkles.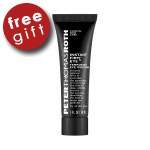 Free! Peter Thomas Roth Instant FIRMx Eye (30 ml / 1 floz)

Instantly transform your eye area! Tighten, firm & smooth the eye area to instantly minimize the appearance of crow's feet, fine lines and deep wrinkles while diminishing under eye puffiness.