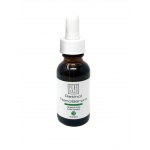 PSF Pure Skin Formulations Retinol NanoSerum (30 ml / 1 floz) $52.00 USD Convert
Retinol NanoSerum supplies a therapeutic dose of all-trans-retinol in a carrier of squalene from organic olives, infused with Fullerene-C60, a carbon nano-molecule which acts as an intelligent electron donor to neutralize free radicals, It's cage-like structure allows it to be linked with retinol to deliver it deeper into the skin for enhanced penetration. This results in the stimulation of the fibroblasts deep within the skin, instead of acting only on the surface.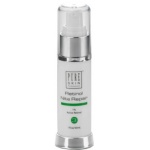 PSF Pure Skin Formulations Retinol Nite Repair 1% Active Retinol (30 ml / 1 floz) $46.00 USD Convert
This light, easily-absorbed lotion will become the staple of your anti-aging skincare regimen. Available in 0.5% or 1% active, stable retinol. This formula also contains soothing rosewater & jojoba to hydrate & protect. Retinol is a proven anti-wrinkle treatment, as well as serving to regulate over-production of sebum.