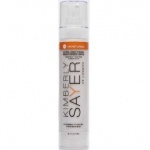 Kimberly Sayer Ultra Light Facial Moisturizer SPF30 (120 ml / 4 oz) $34.00 USD Convert
This lightweight, protective day cream is easily absorbed and won't clog pores or cause breakouts. It contains Lemon Oil to detoxify the skin, minimize oil production and dry up acne and zits. Broad Spectrum, with mineral sunblocks to protect the skin from harmful UVA/B rays. Ideal for use under make-up.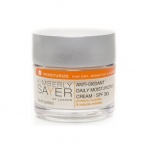 Kimberly Sayer Anti-Oxidant Daily Moisturizing Cream SPF30 (60 ml / 2 oz) $34.00 USD Convert
This luxurious daily hydrating cream, contains organic extracts, anti-oxidants and Broad Spectrum sunscreens, to help protect against free radical and environmental damage. Rosemary Leaf a powerful anti-oxidant protects the skin, while Borage Seed Oil repairs dry, damaged cells deep within the skin. This moisturizer combats aging, by minimizing lines & wrinkles and increases cellular turnover.