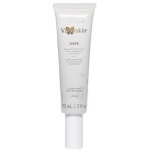 Vivier » Eyes & Sun Protection

Vivier Sheer Broad Spectrum SPF 45 (90 ml / 3 floz) $52.03 USD Convert
Sheer Broad Spectrum SPF 45 is a silky, soft and weightless pharmaceutical-grade sunscreen with transparent Zinc Oxide. It contains a unique combination of UV filters that provide a broad spectrum UVA and UVB protection, powerful antioxidants and silica which gives it a sheer, soft-touch texture. It spreads evenly onto the skin and dries quickly, leaving no residue. Ideal for all skin types, even post-procedure.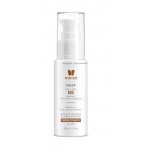 Vivier » Eyes & Sun Protection

Vivier Sheer SPF 30 Mineral Tinted (60 ml / 2 floz) $39.79 USD Convert
A broad-spectrum UVA/UVB mineral tinted sunscreen that combines new ChromaTint™ technology, antioxidants and extracts. This innovative new formula provides an instant natural and even glow, and easily melts into the skin. Added antioxidants/extracts provide added hydration and anti-aging benefits for complete sheer protection.

This product is suitable for all skin types, especially normal to dry skin, and most skin tones.