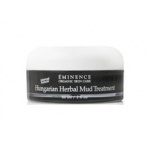 Eminence Organics » Masks
Eminence Organics » For Men


Eminence Organics Hungarian Herbal Mud Treatment (Hot) (60 ml / 2 floz) $38.26 USD Convert
A Powerful Anti-Blemish and detoxifying Masque for oily and problem skin types. Eminence Hungarian Herbal Mud Treatment actively heals and detoxifies skin plagued with excess oil, blemishes, and irritation. Gentle Thermal Mud, Sage, and Ivy are just a few of the skin-calming, complexion-brightening, and altogether comforting ingredients designed to make you radiate beauty.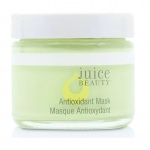 Juice Beauty » Serums, Peels, & Treatments

Juice Beauty Antioxidant Mask (60 ml / 2 floz) $42.00 USD Convert
Every Organic Drop Feeds Your Skin. Deeply hydrate and boost skin's appearance with this lush treatment mask infused with antioxidant-rich ingredients such as Tumeric Root, Rosemary Oil, and Vitamins E and C to leave your skin looking healthy, youthful and incredibly smooth. Perfect for all skin types.