Yonka » Cleansers Toners & Masks



Yonka Lotion PNG Normal Oily Skin Toner (200 ml / 6.76 floz) $58.00 CAD Convert
Yon-KaŽ Lotion Normal to Oily Skin is formulated without alcohol and with essential oils to refresh, soothe, and balance skin after cleansing. Yon-KaŽ Lotion Normal to Oily Skin help to regulate healthy oil production, and can be used to set makeup or for a boost of hydration throughout the day.

1 Review!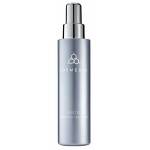 Cosmedix Mystic Hydrating Treatment (150 ml / 5 floz) $48.00 USD Convert
Helping to eliminate dry skin, reduce the appearance of oil, and protect skin from environmental and free radical damage, this on-the-go mist does it all. Use it as a priming moisturizer under your makeup or spritz on to set your look. This light facial moisturizer keeps your skin looking healthy and refreshed while soothing it throughout the day.