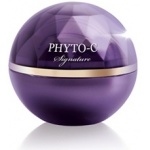 Phyto-C Signature Cream (30 g / 1 floz) $240.00 USD Convert
A potent anti-aging cream with IMPA™ Complex, a unique blend of hexapeptides, glycoproteins, and protein hydrolysate developed by Dr. Mostafa Omar, which stimulates cell-cell interaction, assists in the formation of collagen and combats skin imperfections in just days.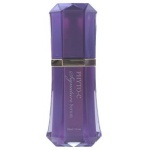 Phyto-C Signature Serum (30 ml / 1 floz) $275.00 USD Convert
Advanced anti-aging and anti-wrinkle serum. utilizes a high molecular weight hyaluronic acid to instantly hydrate and penetrate the stratum corneum delivering IMPA complex, a proprietary blend of glycoproteins and hexapeptides developed by Mostafa Omar, PHD, to relax muscles and smooth imperfections. Reduces transepidermal water loss and assists in skin regeneration to brighten and revitalize aging sagging skin.