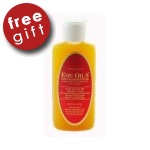 Free! Skin Biology Emu Oil S for Hair (56.7g / 2oz)

Emu Oil for Hair is a biological healing oil supplemented with anti-oxidants found in human blood (such as CoQ-10, tocotrienols, tocopherols, leutin and lycopene) to help reduce inflammation.

Emu Oil for Hair contains 1% saw palmetto oil (lipidic sterolic extract) which inhibits the formation of DHT (dehydrotestosterone), a major factor in hair loss.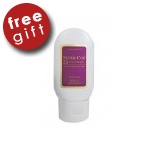 Free! Skin Biology Super Cop 2x Extra Strength (113.4 g / 4 oz)

Super Cop Cream 2X - Extra Strength is the strongest enhancement of our other SRCP Serums and Creams, still producing the same skin remodeling effects but combines the amazing properties of milder products with the power of hydroxy acids to assist better penetration of the copper-peptides.