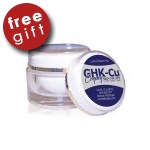 Free! Skin Biology GHK-Cu Crepey Skin Escape (15 ml / 0.5 oz)

GHK-Cu Crepey Skin Escape is a blend of 4 Amazing Factors: GHK / DMAE / PephaTight / and DMSO serving as the absolute latest in comprehensive skin care. This exclusive product is also fortified with skin healthy antioxidants, amino acids, and cholesterol/lanosterol esters for a multi-faceted complex to promote fresher-looking skin that fights the appearance of skin slackening.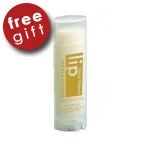 Free! Skin Biology Dr. Pickart's Lip Replenisher (4.25 g/ 0.15 oz)

Handmade, natural lip balm by biochemist Dr. Loren Pickart. Made with pure beeswax, squalane, coconut oil, cholesterol and lanosterol esters, and sweet almond oil.