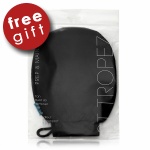 Free! St. Tropez Tan Buidup Remover Mitt

This specially designed mitt effectively but easily removes any tan build up and buffs away dry skin, leaving it ready to re-apply the perfect tan. Even after your tan has fully developed the mitt can be used to help correct tanning mistakes and regular use will ensure super soft, silky, perfectly tanned skin.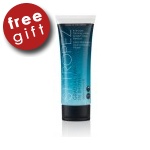 Free! St. Tropez Gradual Tan In Shower Tanning Lotion Golden Glow Medium (200 ml / 6.7 floz)

Shade for a darker golden glow. For a deeper, natural, sunkissed glow, that gradually builds. Contains Sweet Almond Oil for up to 24 hour hydration. Streak-free and easy to apply.