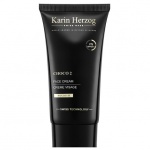 Karin Herzog Choco2 (50 ml / 1.7 oz) $55.09 USD Convert
Chocolate & Oxygen an intensive treatment formula to nourish and treat the skin at a much deeper level. Suitable for all skin types, used during the day, at night or as a special treatment, this luxurious formula contains 1.15% Oxygen, Swiss Chocolate, Vitamins C, D and minerals Potassium, Magnesium and Calcium which give an intense vitamin boost to nourish, hydrate and energize your skin with radiance in one treatment. A Chocolate Facial in a tube!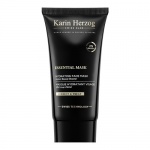 Karin Herzog Essential Mask (50 ml / 1.7 oz) $47.44 USD Convert
A quick-fix beauty facial treatment, 2% oxygen combined with Vitamin A and trace elements gives a 'radiance boost' that tones and refreshes stressed skin, redefines facial contours and combats skin problems. Contains beautiful essential oils of grapefruit, orange and tangerine.

1 Review!