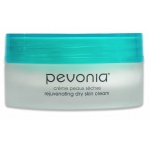 Pevonia Ligne Sevactive Rejuvenating Dry Skin Cream (50 ml / 1.7 oz) $88.00 USD Convert
Nourish, smooth, and tone! Rejuvenating Dry Skin Cream with triphase homogenized technology energizes and oxygenates your complexion. Scientifically proven pear seed extract counteracts dryness and diminishes lines, wrinkles for a rejuvenated, hydrated appearance.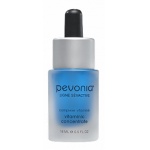 Pevonia Vitaminic Concentrate (15 ml / 0.5 oz) $55.09 USD Convert
Pevonia Botanica Vitaminic Concentrate uses vitamin A, vitamin E, Azulene, and Mandarin Essential Oil to replenish, rejuvenate, and fight damage from free radicals. It is silky, non-greasy, and is absorbed easily into the skin. Especially for dry and dehydrated skin.