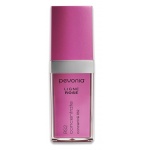 Pevonia RS2 Rosacea Concentrate (30 ml / 1 oz) $111.00 USD Convert
A light gel highly concentrated in active ingredients that provides immediate relief, comfort and coolness. This powerful concentrate combines Green Tea and Licorice with other ingredients to radically improve skin's chronic blotchiness, redness, congestion and sensitivity.

1 Review!



Pevonia RS2 Rosacea Care Cream (50 ml / 1.7 oz) $115.00 USD Convert
Soothe and decongest! Apply Pevonia RS2 Care Cream with UV protection daily to reveal a visibly calmed, soothed, and completely decongested complexion. Formulated with Green Tea, Licorice, and Chamomile, this uniquely textured cream provides your skin vaso-constricting, repairing benefits.

1 Review!